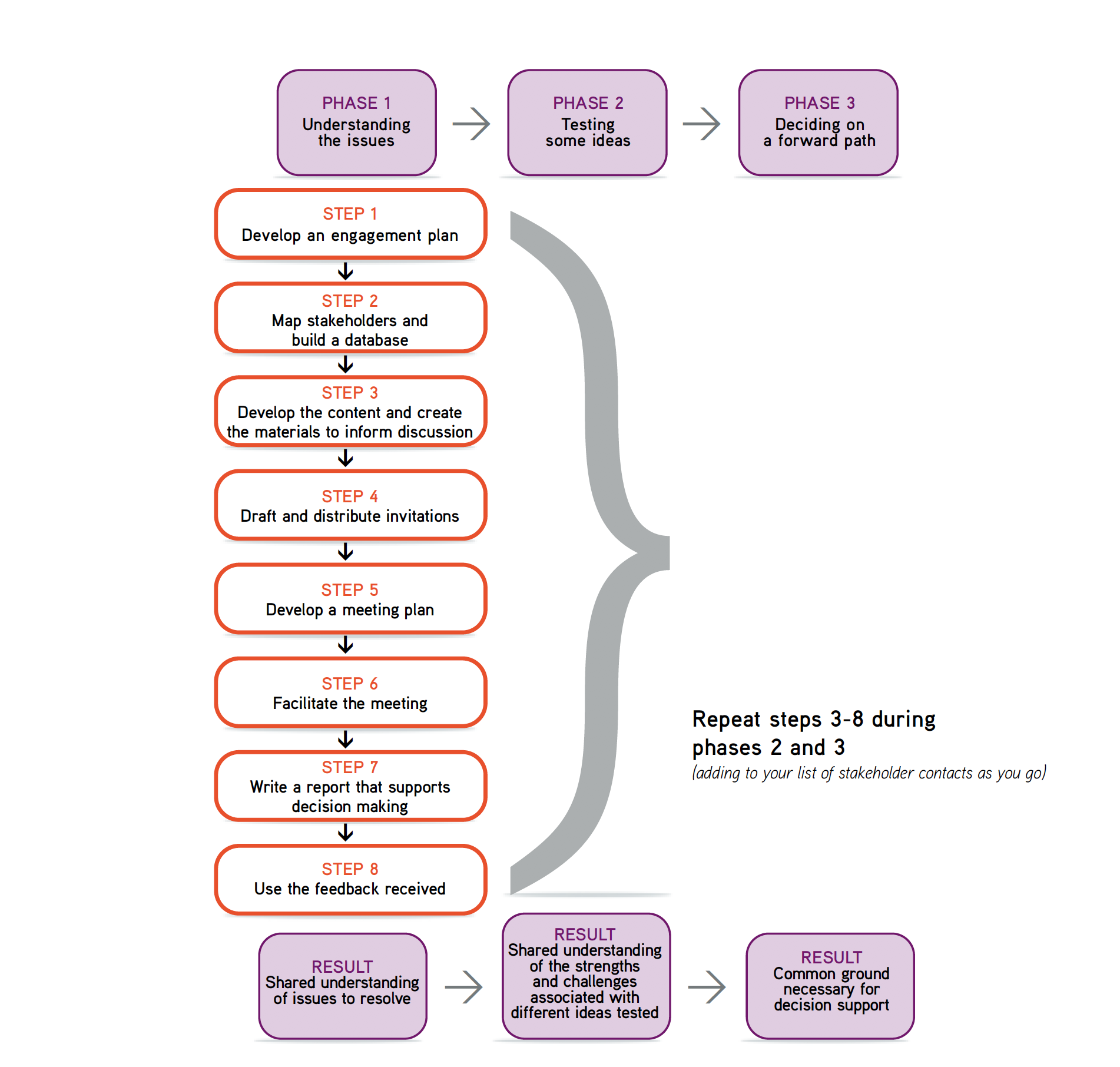 There are eight steps that we follow when implementing public consultation processes.
The eight steps are described here. Each one is explained with a case study and examples of tools used and shared in public processes.
The steps tactics are listed chronologically. In multi-part processes you'll find yourself working through these steps during each of the three process phases.